Battery Maintenance Equipment
Battery Watering Technologies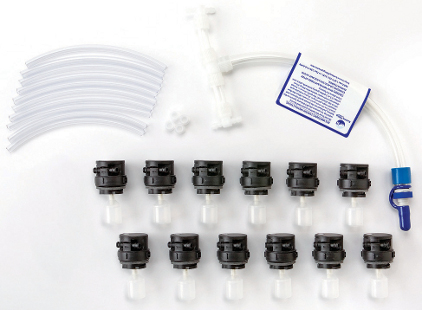 The BWT system is designed to precisely water lead industrial batteries every time a water connection is made.
The BWT plug removes hydrogen gasses through the development of the double chamber and shuts off
incoming water flow by the action of the patented lever arm.
No gimmicks, no possibility of over watering. Accept no substitute!
Key Benefits:
New Lower Profile!!
Patented lever arm to shut off water flow.
Double chamber to separate water and gas movements.
Float system allows for water levels to be set for each battery type.
Electrolyte level indicator built into the plug.
Hydrometer check point built into the plug.
The BWT plug never has to be removed to perform maintenance.
Works with a variety of pressures.
The BWT System also fits some golf car batteries and lite industrial equipment.
Water Deionizer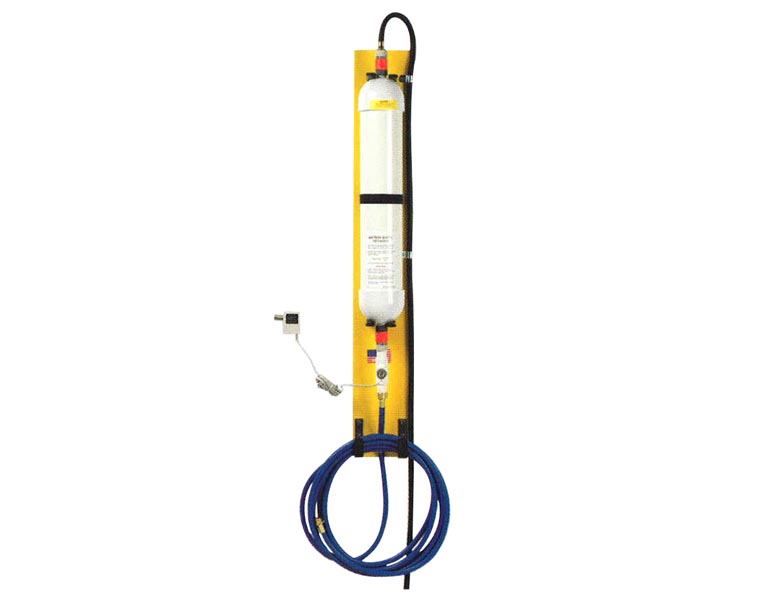 Tap water passes through a cartridge containing
beds of cationic and anionic resins, which electrostatically remove the impurities. The result is very pure
water, comparable to distilled water.
Watering Gun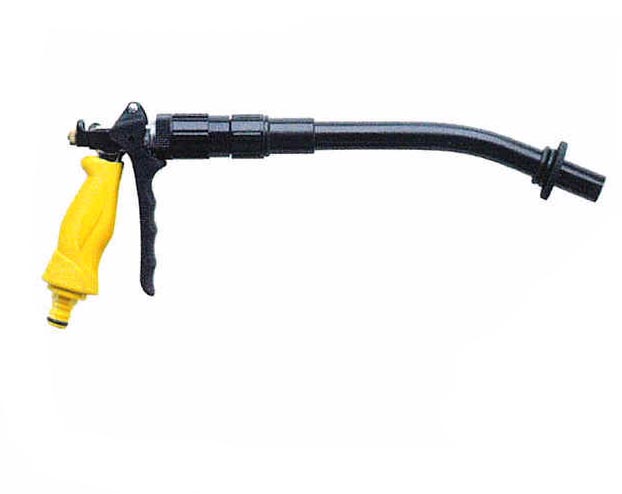 The GUN-X is the next generation in battery watering gun technology. No battery room should be without
this essential maintenance tool. Simply connect the Battery Watering Gun to a standard water hose or a
Deionizer, put the tip of the gun into the cell and squeeze the ergonomic handle.
The mechanism will automatically shut off at exactly the right electrolyte level.
The reliable Philadelphia Scientific Battery Watering Gun speeds up battery watering,
improves filling accuracy, and improves operator safety. It also saves money; compared
to hand watering our next generation battery watering gun reduces labor costs up to
$150 a year for each 18-cell battery. It no wonder that our watering guns have been
the world's most popular battery maintenance tool for over two decades.
Acid Spill Kits & Absorbers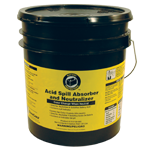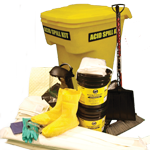 Safe and effective method for controlling incidental acid spills. Kit contains basic personal safety wear,
clean-up equipment and Neutralizing Acid Adsorber?in a compact rigid pail with a removable lid.
Ideal for service vehicles and cellular sites with spill exposure of 1 gallon or less.